OTD, Jan 04, 2014 we made it to Sedona, AZ. Arriving in the middle of the night, the only thing we could make out about the campground was a flat patch of packed dirt sprinkled with pine needles, a metal fire ring charred on the edges, and the babbling sound of the creek nearby. After a quick night's sleep, we were greeted by the first rays of light peering in over the top of the canyon walls.
Having a quick breakfast of eggs, lil' smokies, and brussel sprouts off of the Coleman stove, a PBR, and few tests on the gear, we were ready and off into town.
Dropping into the visitor's bureau for info on where to hike for the day and camp for the night, we set out for Cathedral Rock. A prominent butte among many others in the valley, Cathedral Rock is a must see when visiting Sedona. It feels like an open park at first among the lower and easier to navigate sandstone base, but as you hike closer to where the sandstone starts to shoot up, the trails narrow and you find yourself among many quiet alcoves and single track paths with edges that fall off straight down.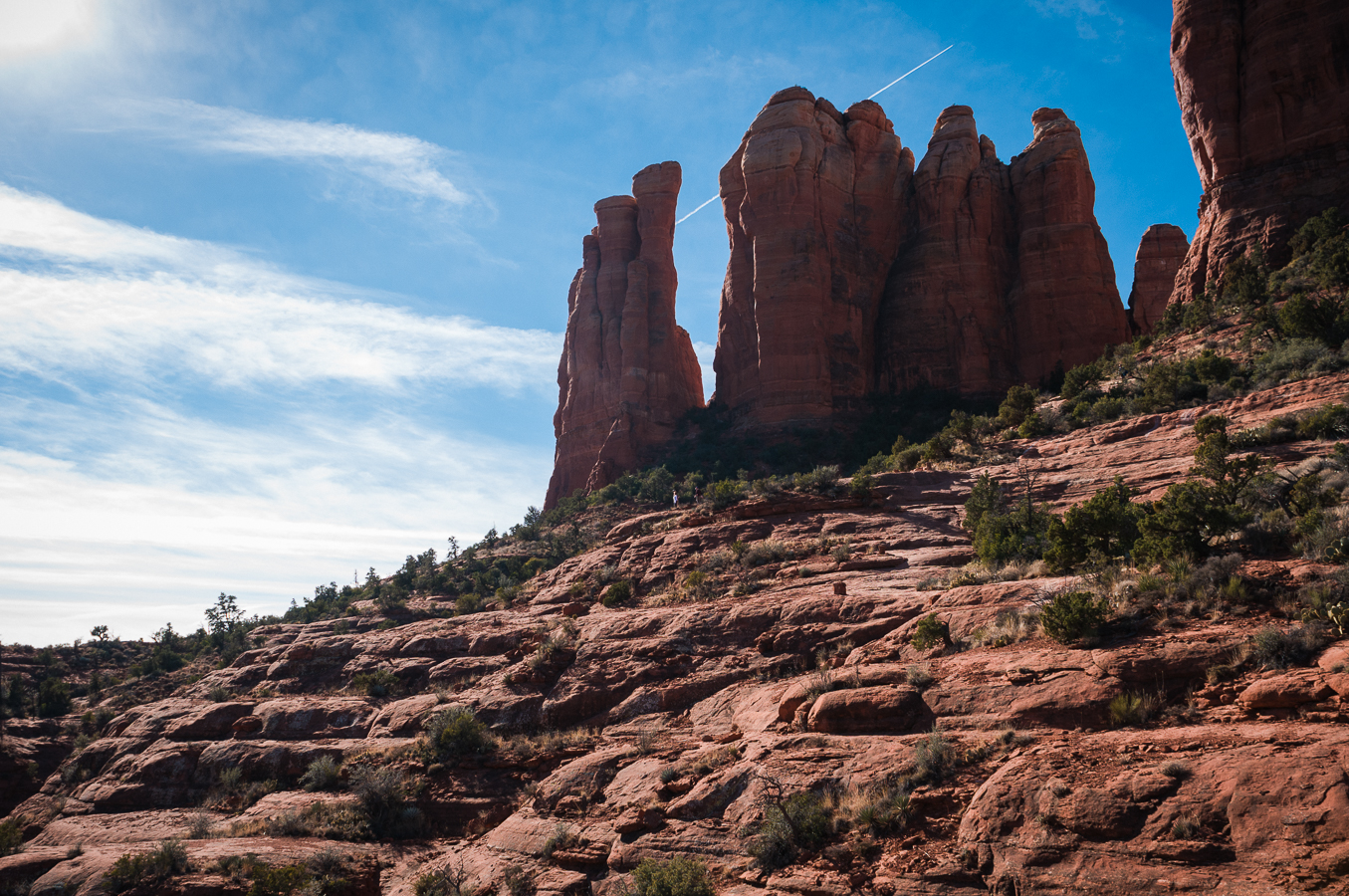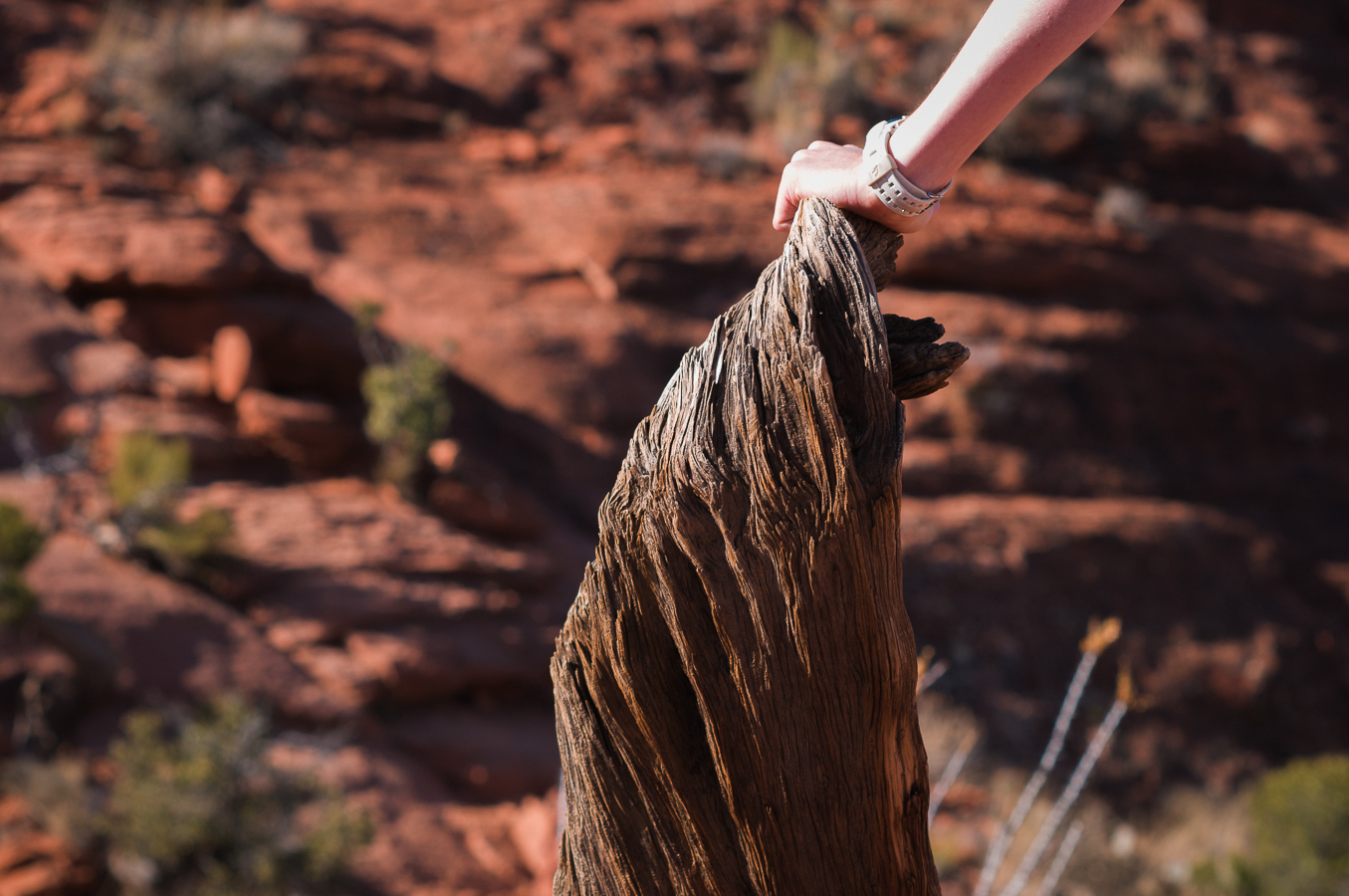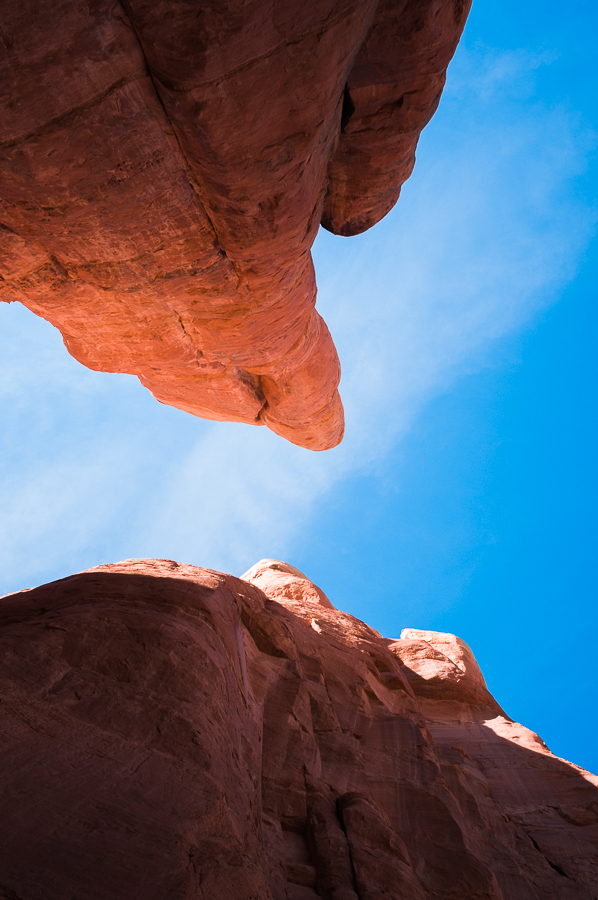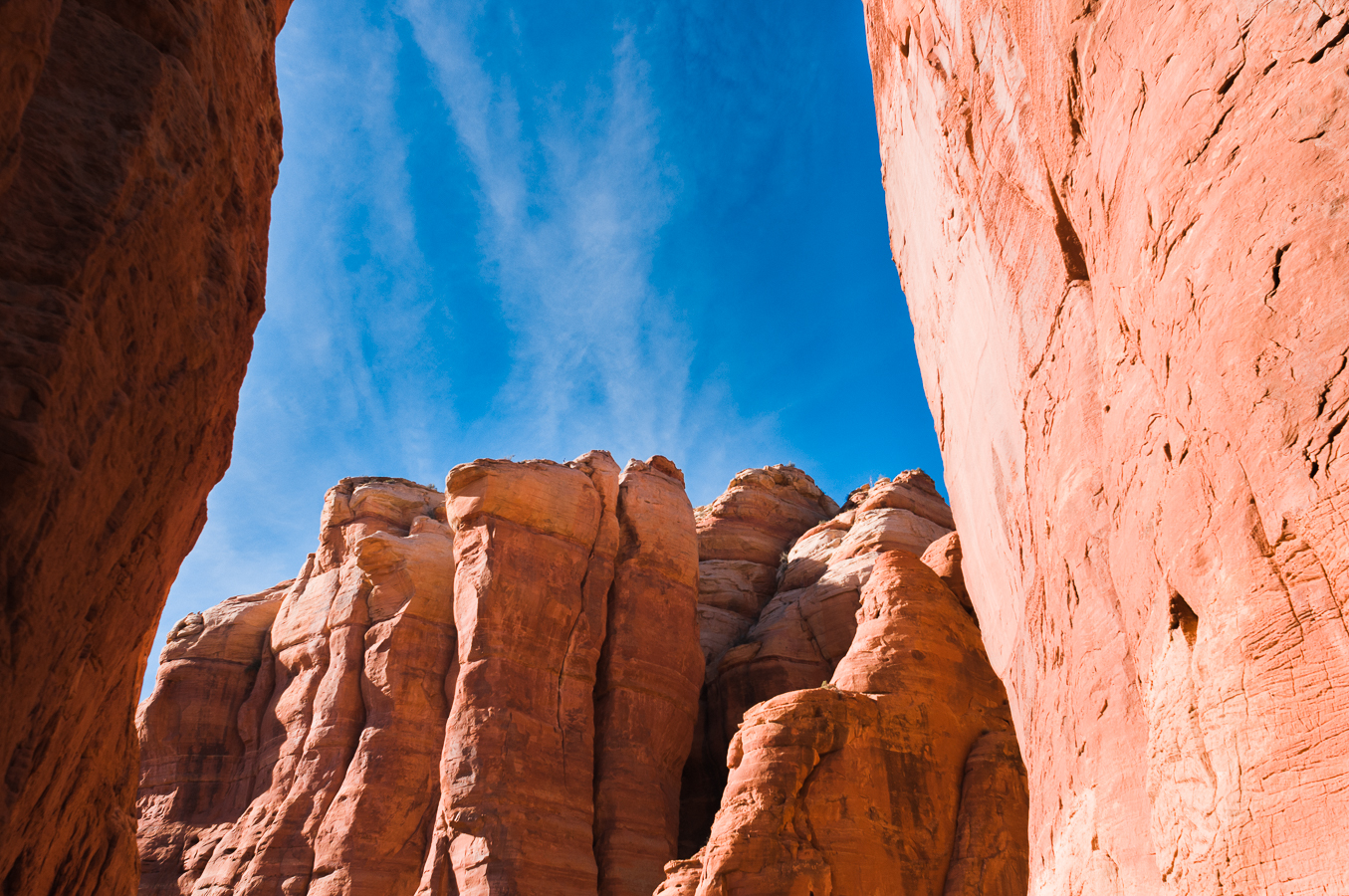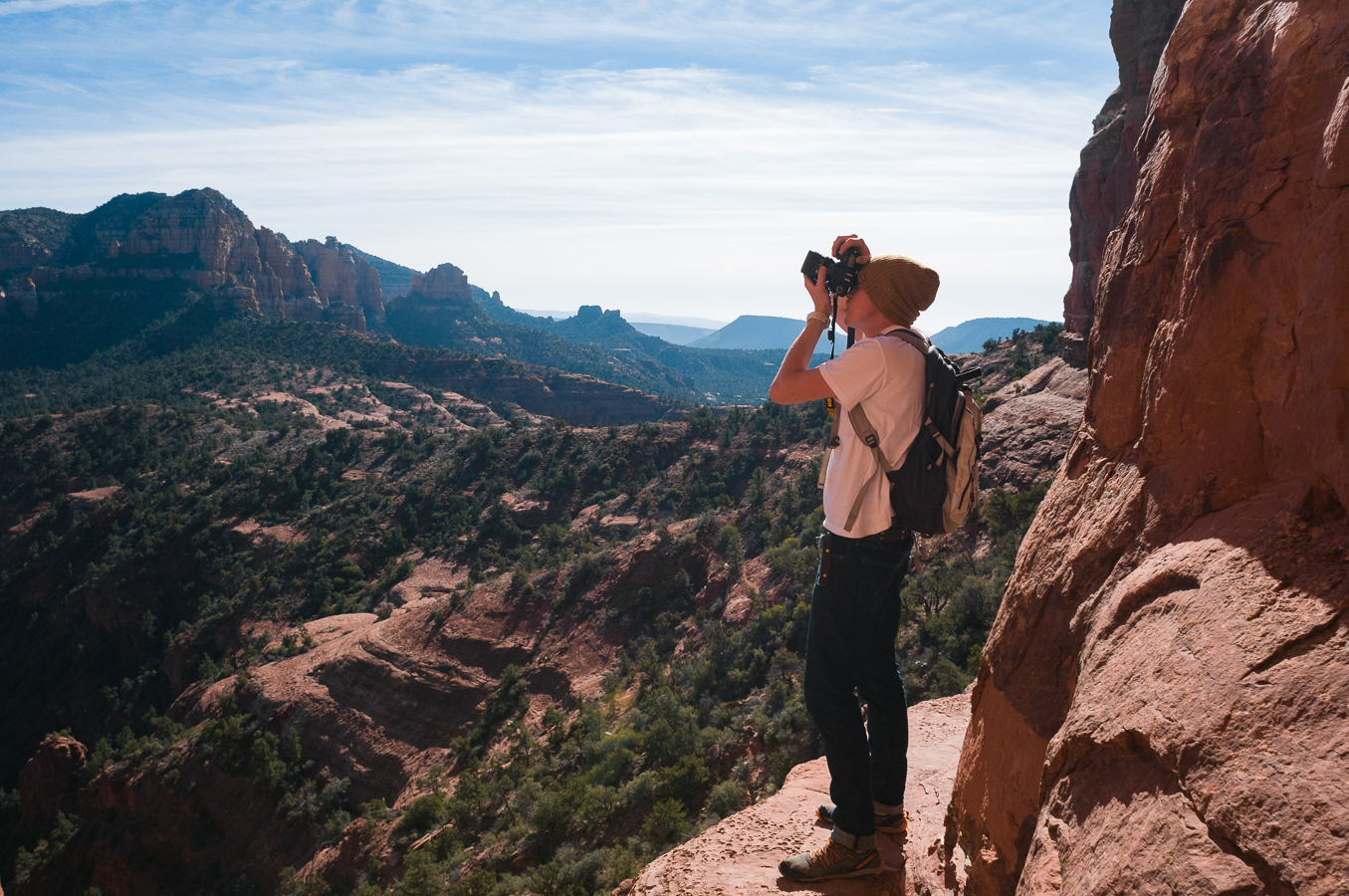 Exploring the ins and outs and ups and downs of the area around Cathedral Rock, we settle on a lofty perch to have lunch. A steep pitch to climb in a pair of Nike Frees, but Michael makes it look easy.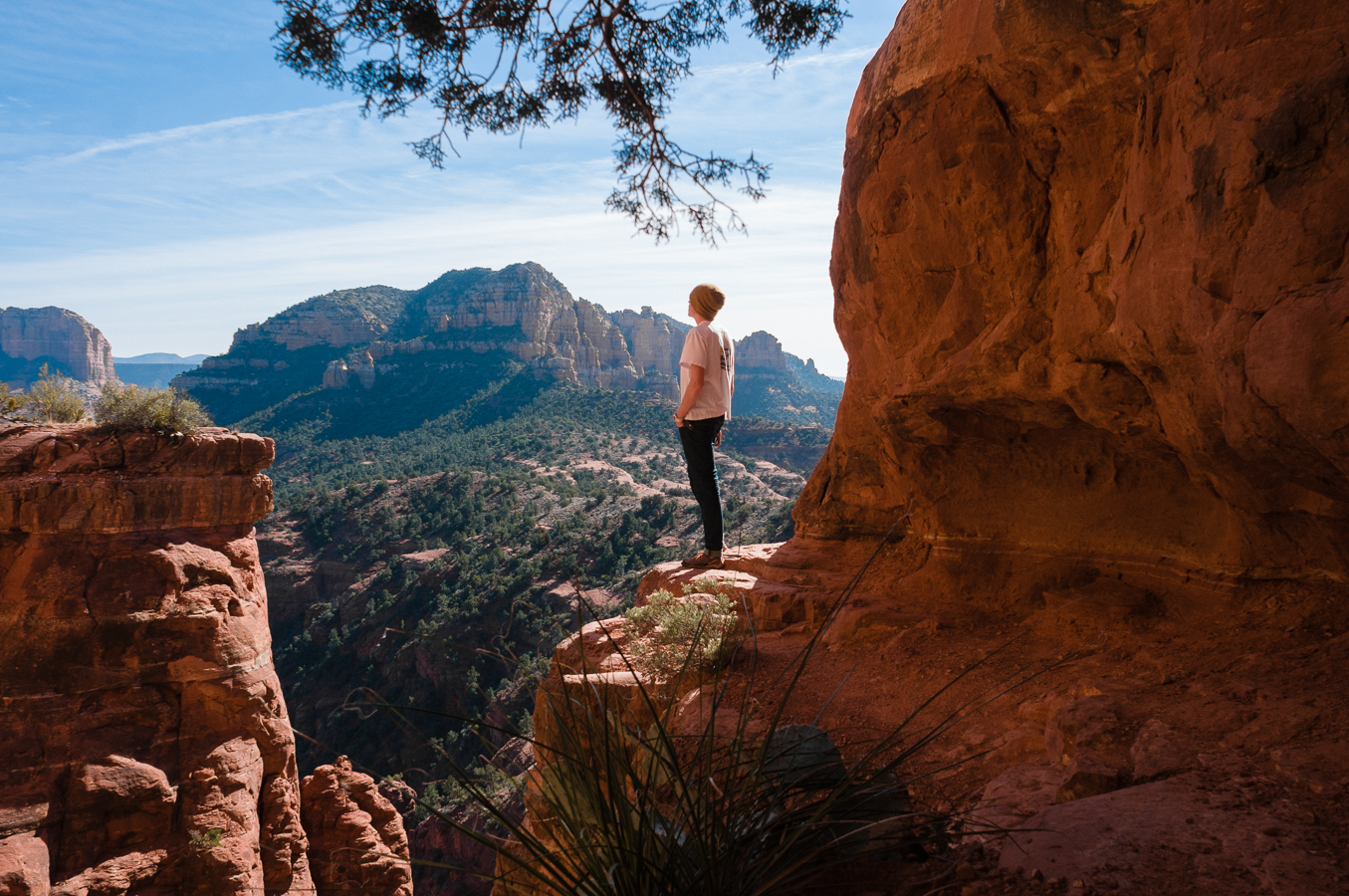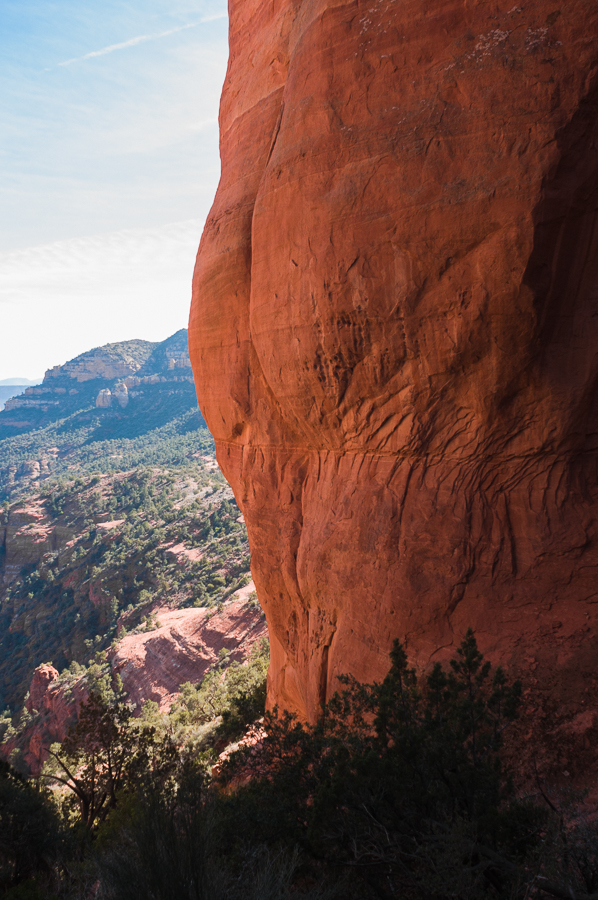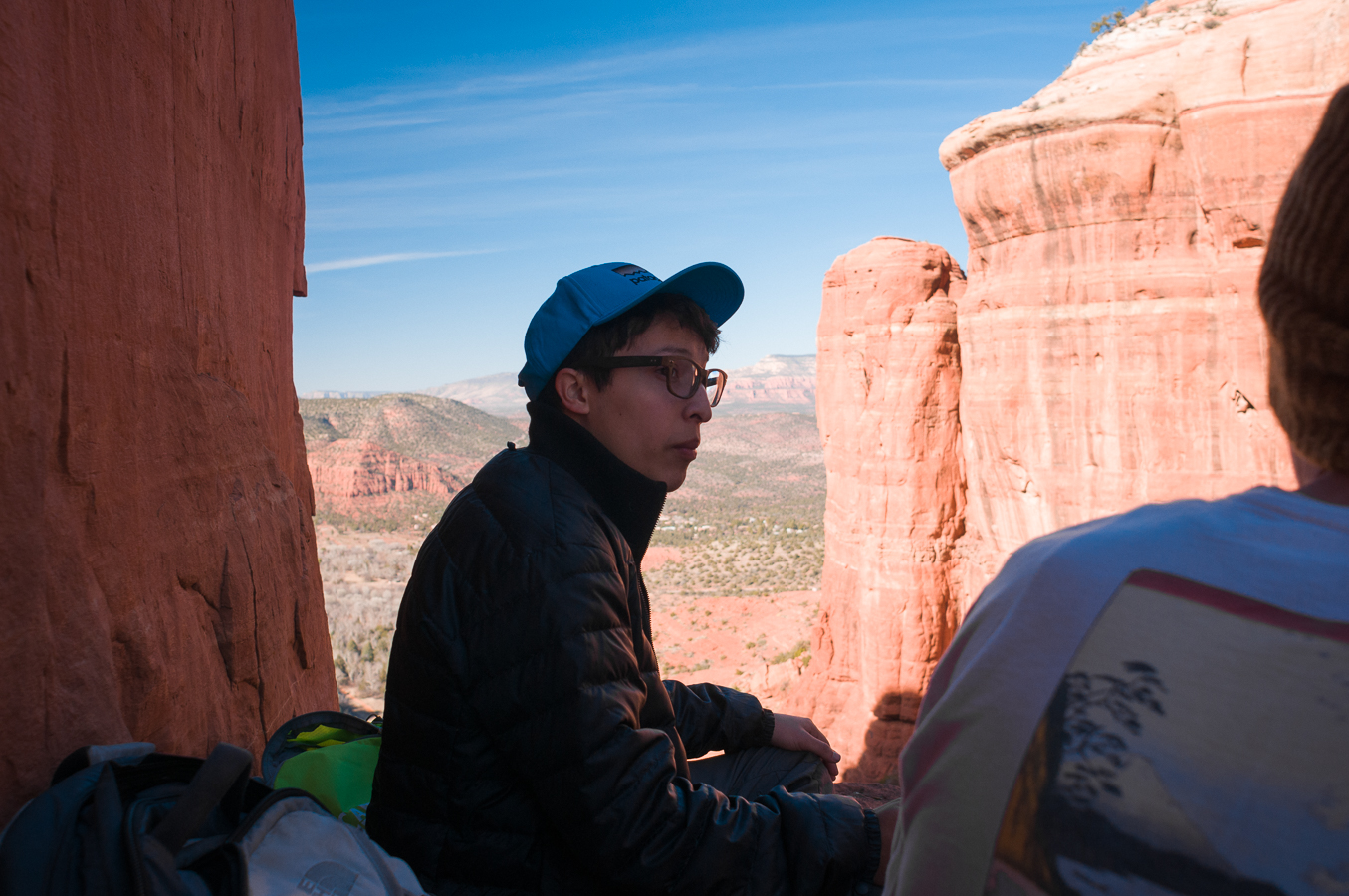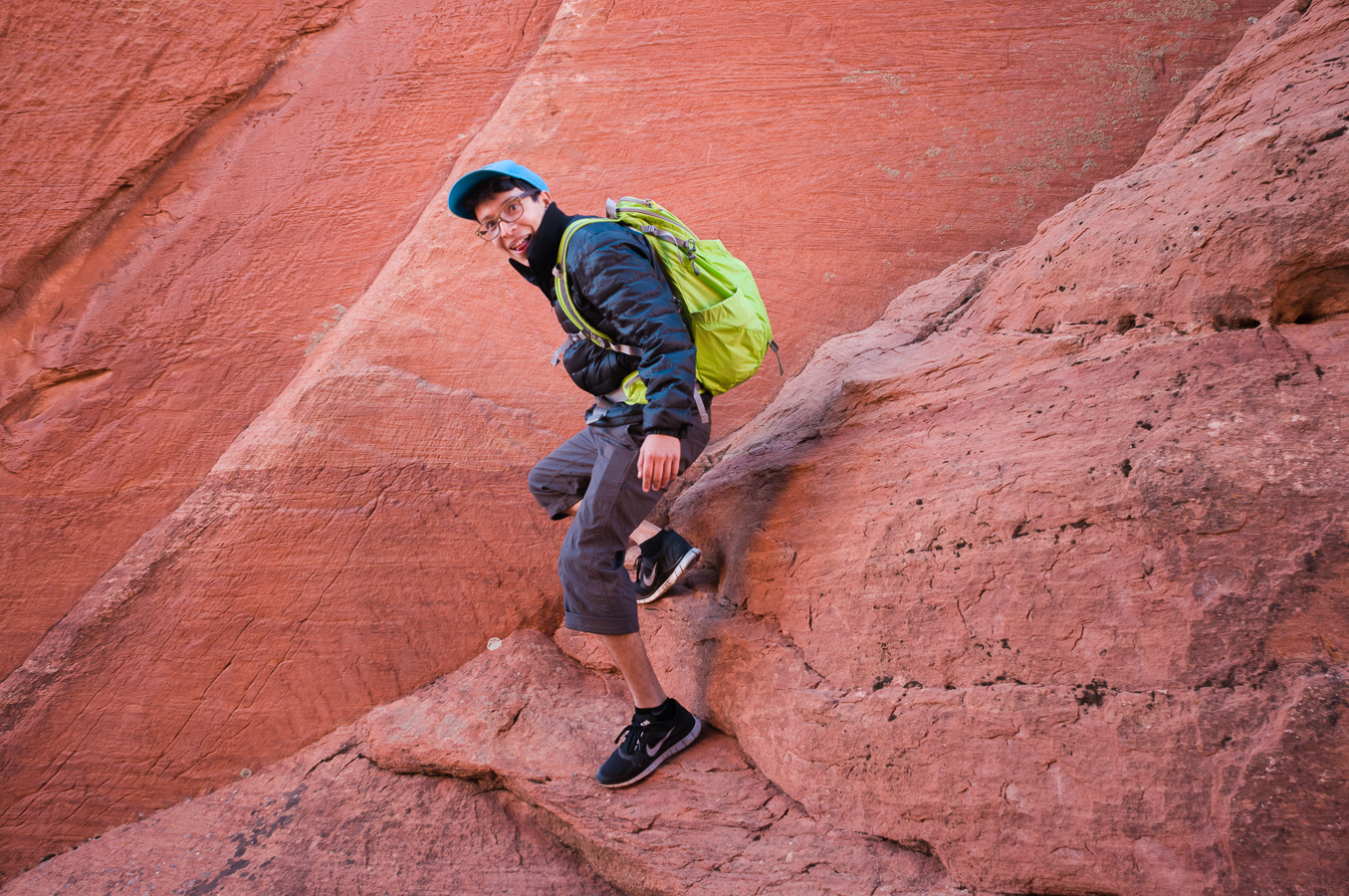 Looking to grab some food and rest after a long day of hiking, I brought Garrett and Michael to the Tlaquepaque Market. An open air market made up of art galleries, boutique shops, and fine dining, this place has a secluded and humble feeling created by the traditional mission style buildings, cobblestone paths, and attention to the greenery. The sounds of shoppers walking around the market, conversations among friends at the outdoor dining, and live music from xylophones and guitars filled the streets and alleys with a pleasant buzz that rounded out an exceptional visit that I'm sure to do again.
With the sun setting early in the evening (6:00pm) we didn't have much to do with the rest of our day except cozy up around the fire and wait for the embers to die down as the stars began to reveal themselves.