On This Day (OTD) is a project I'm beginning in an effort to showcase and share with you the vast collection of images I've been making since 2010. Consider it a 365 of images past, but rather in this case I'll be posting images from years ago on the very day they were made.
Because why not?
I think photographers tend to get pigeonholed into presenting just one or two categories of themselves in terms of their vision (i.e. my own series on this website). When in reality it takes many a trial and error to edit ourselves down and create those strong singular bodies of work. That trial and error doesn't necessarily come from working on one personal project over and over again until you get it right, but instead often comes during those in between shoots. The ones that keep us afloat to be able to pay the rent, feed ourselves, upgrade and upkeep our equipment, and sometimes to keep our sanity between making the photographs you just love (or hate) making.
And that's the beauty of photography. Sure these days it's all the rage to share an endless stream of photos of what we're doing and where we're doing it instantaneously with each other, but what this medium was made for and what it does best is documenting the past and allowing for repeated reflection on the moments that meant something to the individual making the image. That decisive moment of excising time and space and imbuing one's own experience into a rectangle of pixels or film. That shutter clack affirming a sense of permanence and importance.
With that said, the posts made through OTD are just that. They are the images I've made for school assignments, paid shoots, traveling, or the ones made during the many attempts at a cohesive body of work. Some good, some bad, but all made with the intention of growth and discovery. The work varies, but these posts allow me the time for self reflection and dialogue that will sew together the totality of experience that has led me to create the images I make today.
But enough of my rambling on personal growth and discovery. Instead let's talk about group growth and discovery.
On This Day, January 3rd 2014, a promise of a new and exciting year led my brother, Garrett, best friend, Michael and I to leave our hometown of Glenwood Springs in search of warmer climes down in Arizona. Sedona, Arizona to be exact.
One suggestion of wanting to lay in the warmth of the sun in our t-shirts and shorts from the night before, and each of us just happening to have an open schedule for the weekend brought us on a mad dash for our camping gear, road snacks, and spare gas money. Having all of our bags packed and hitting the road promptly before 9am shows the determination and excitement we had for a city I had only been to twice before and both Garrett and Michael had never been to.
Just outside of Grand Junction, the desert begins to reveal itself.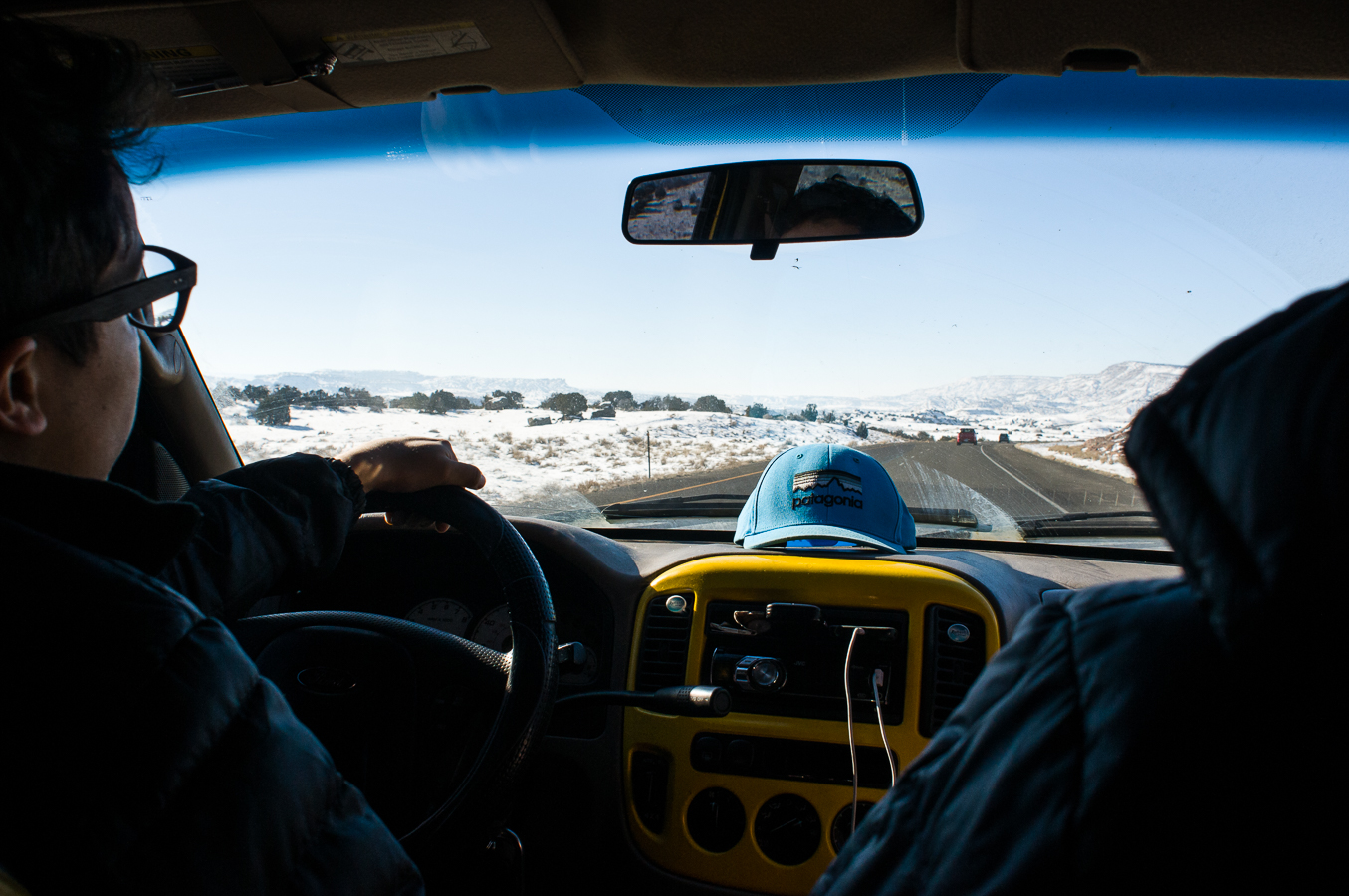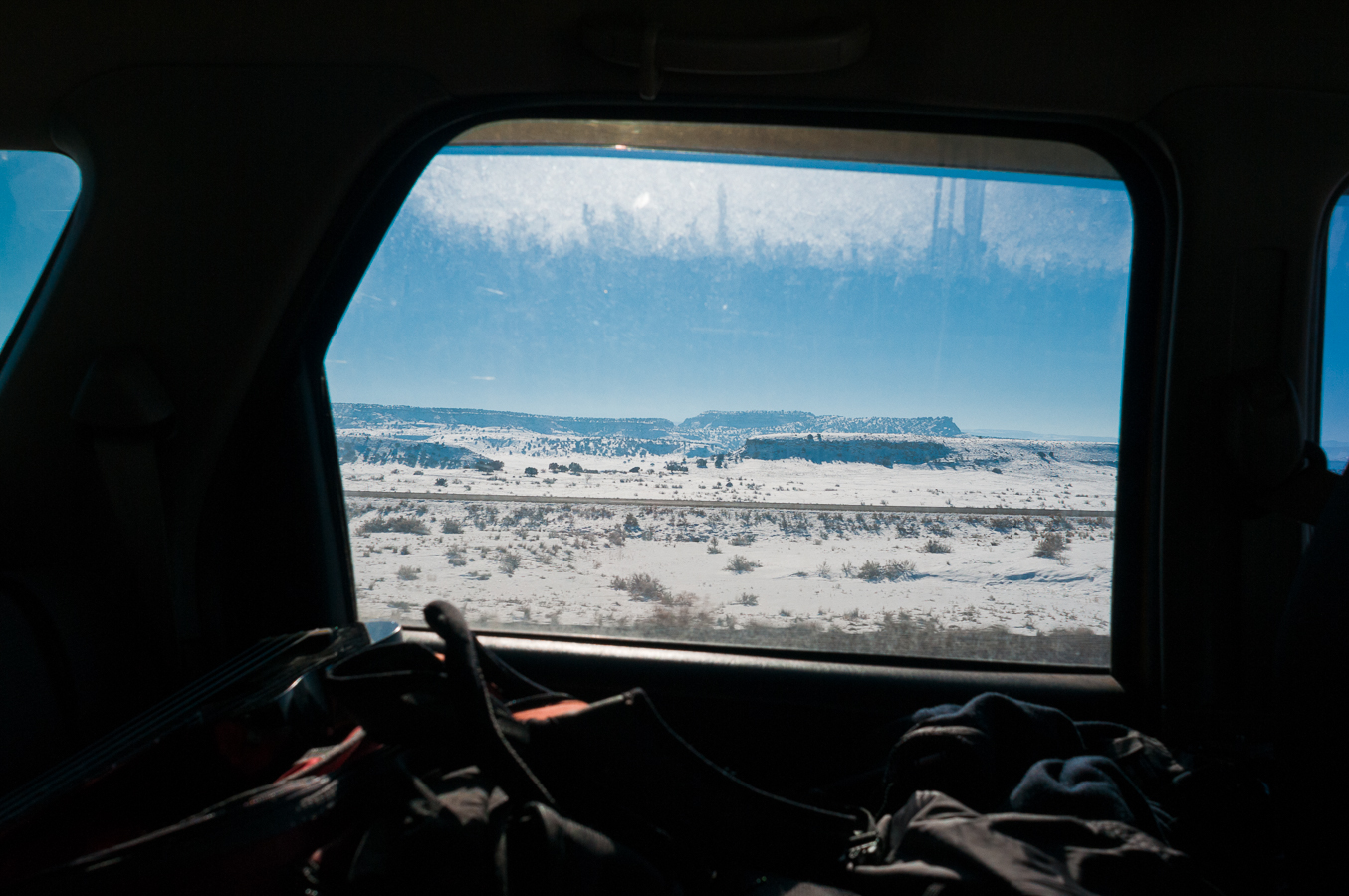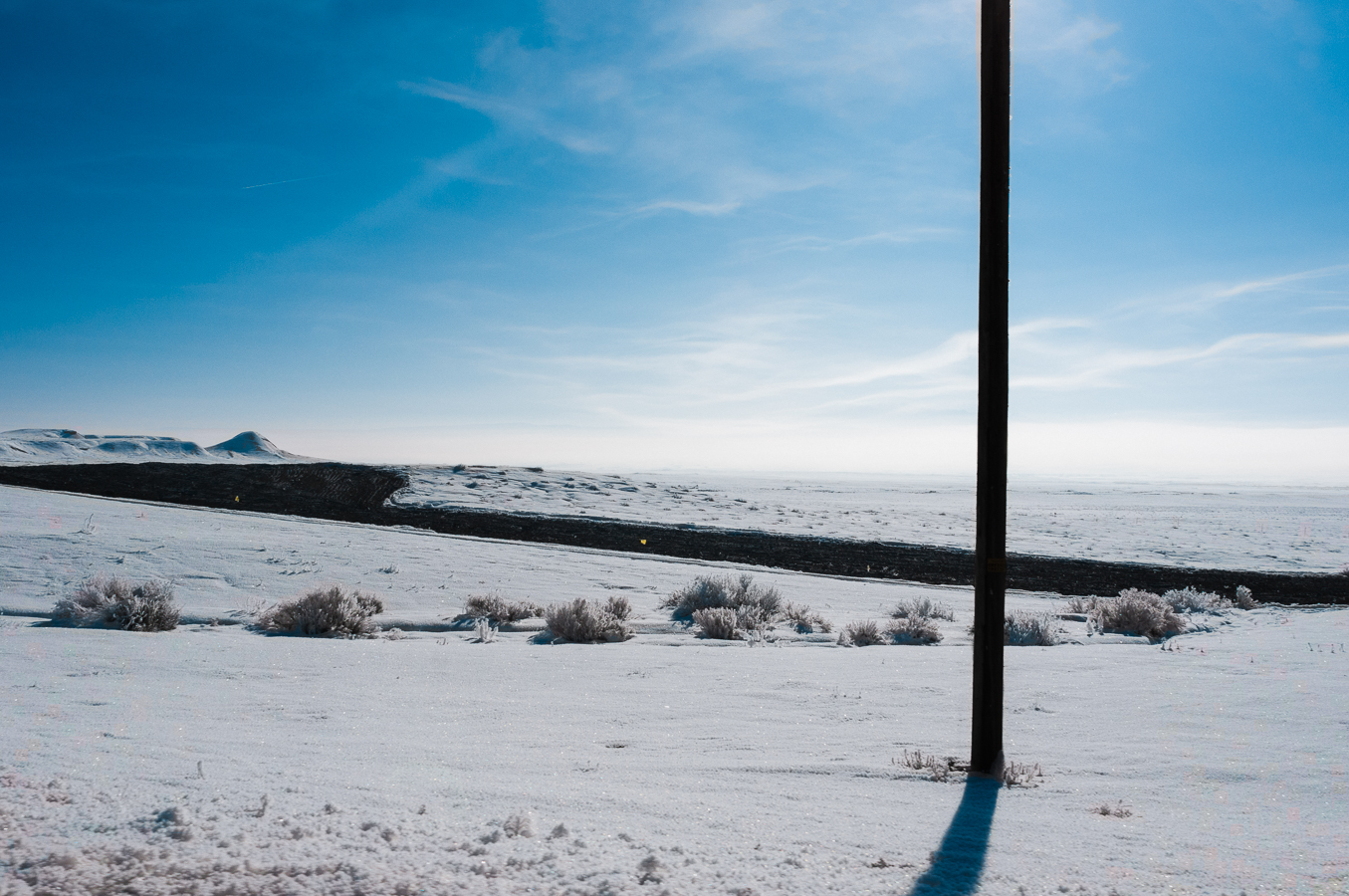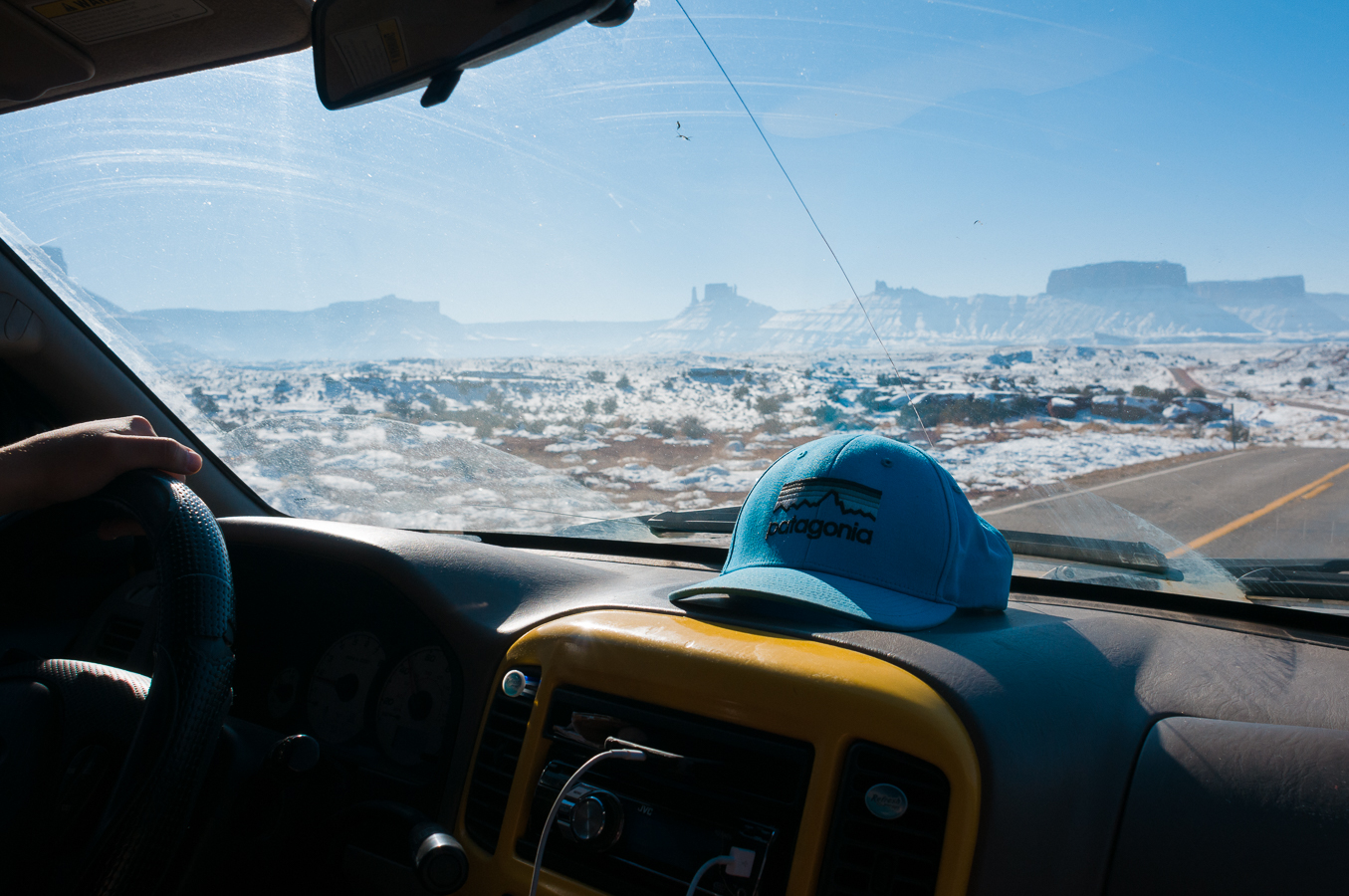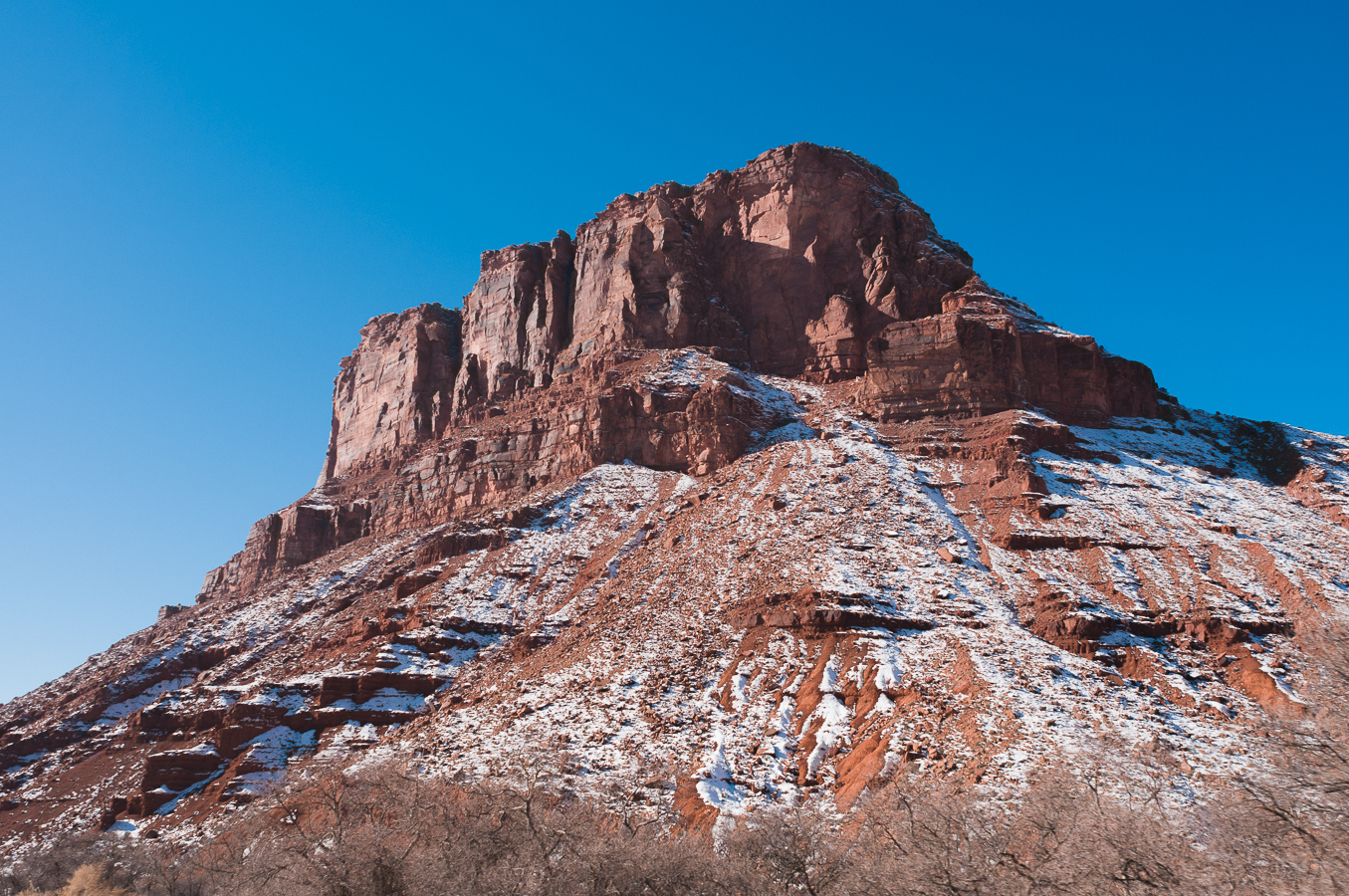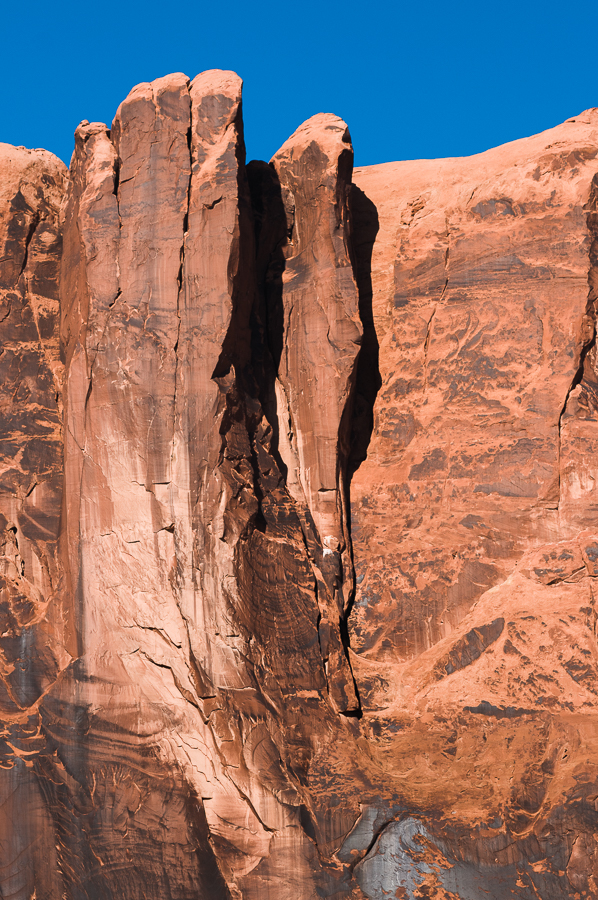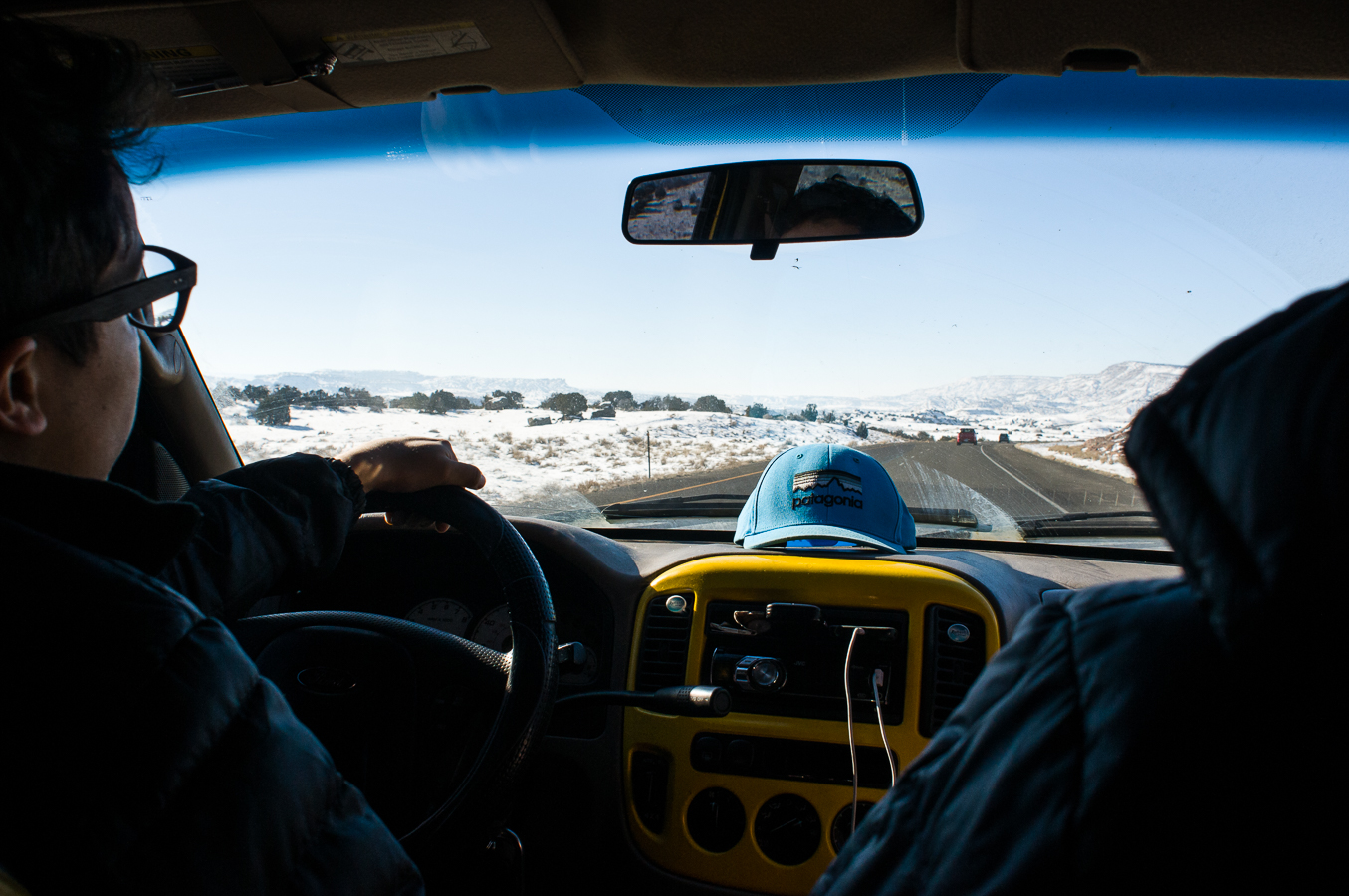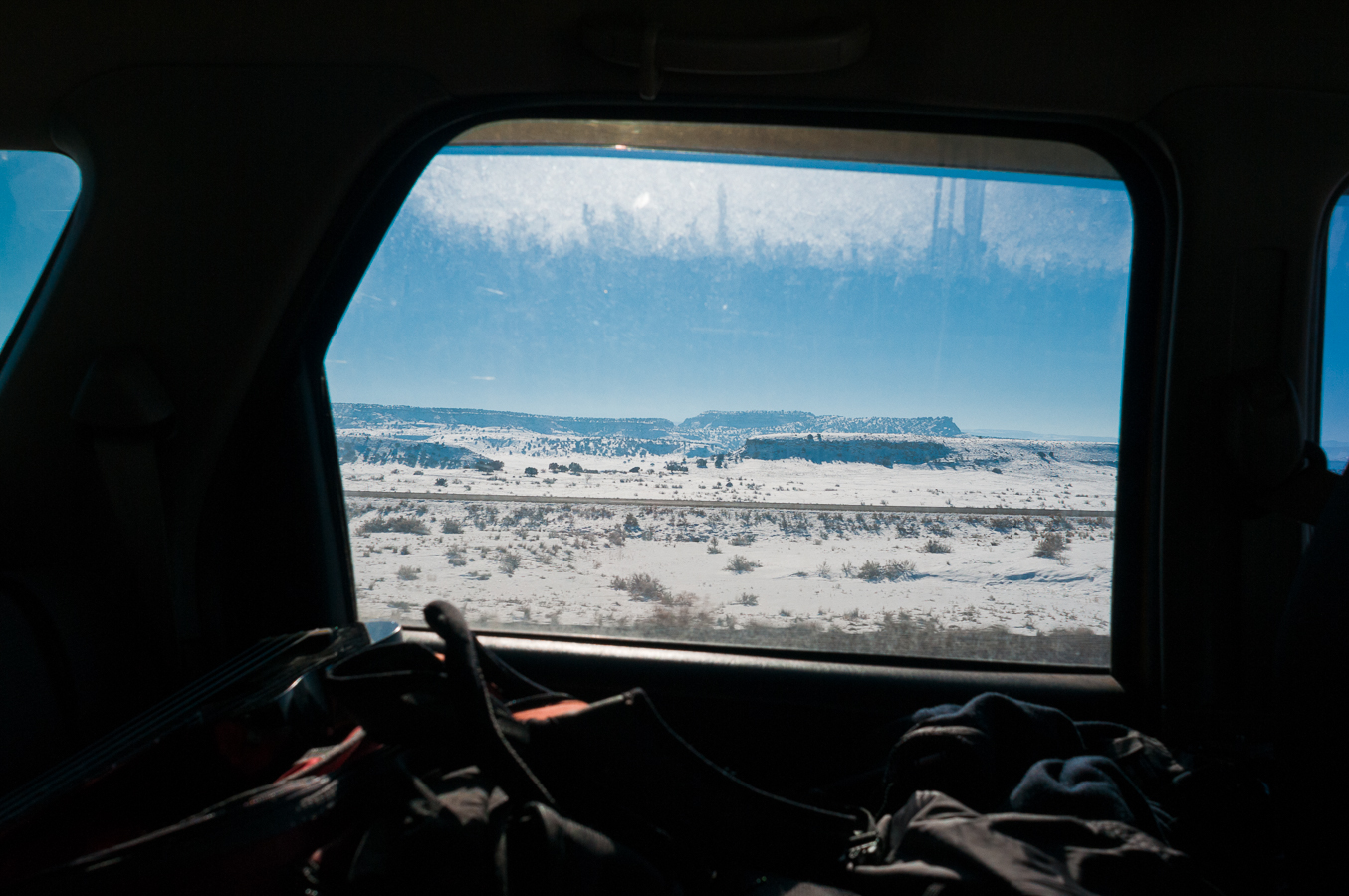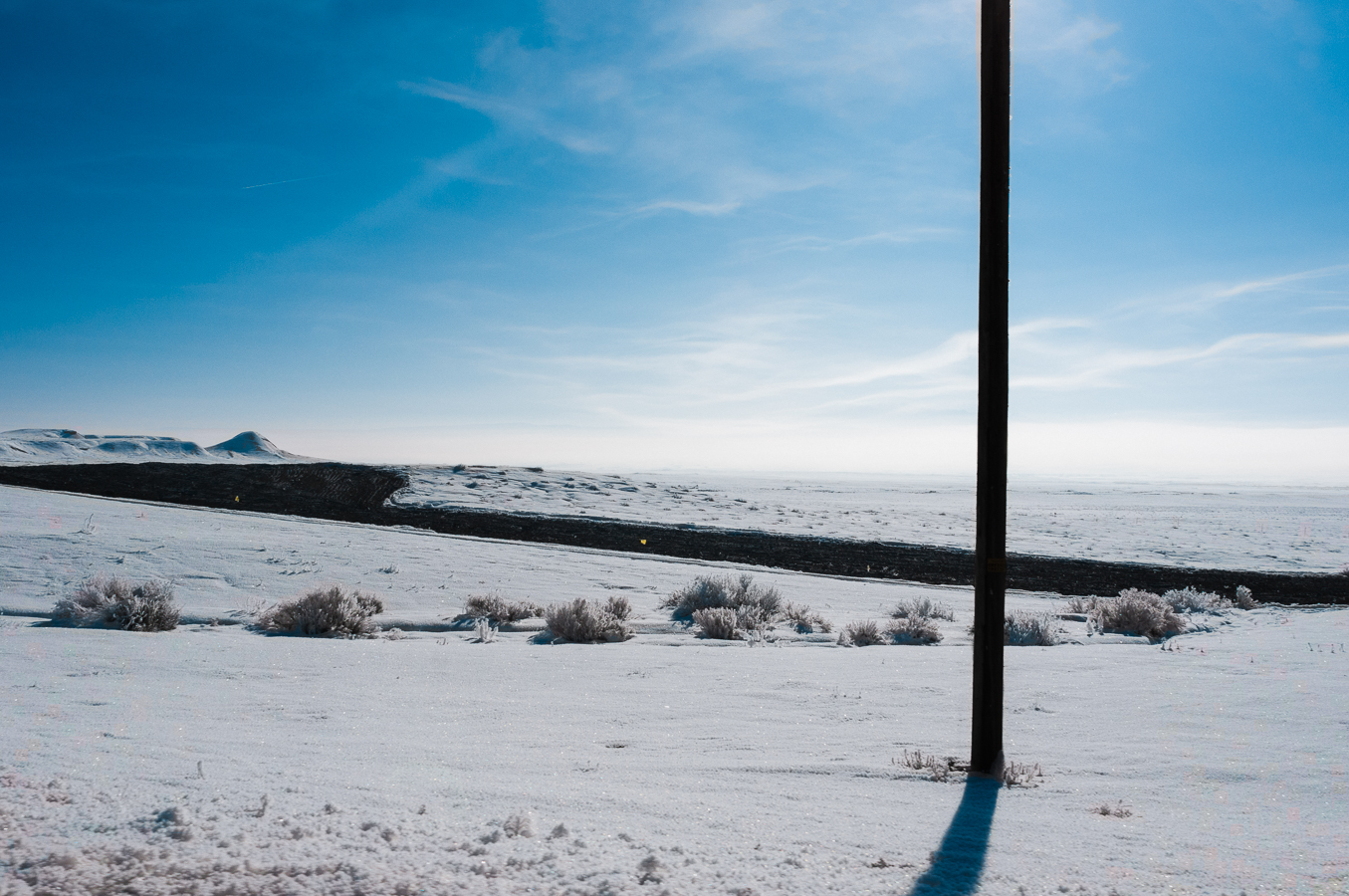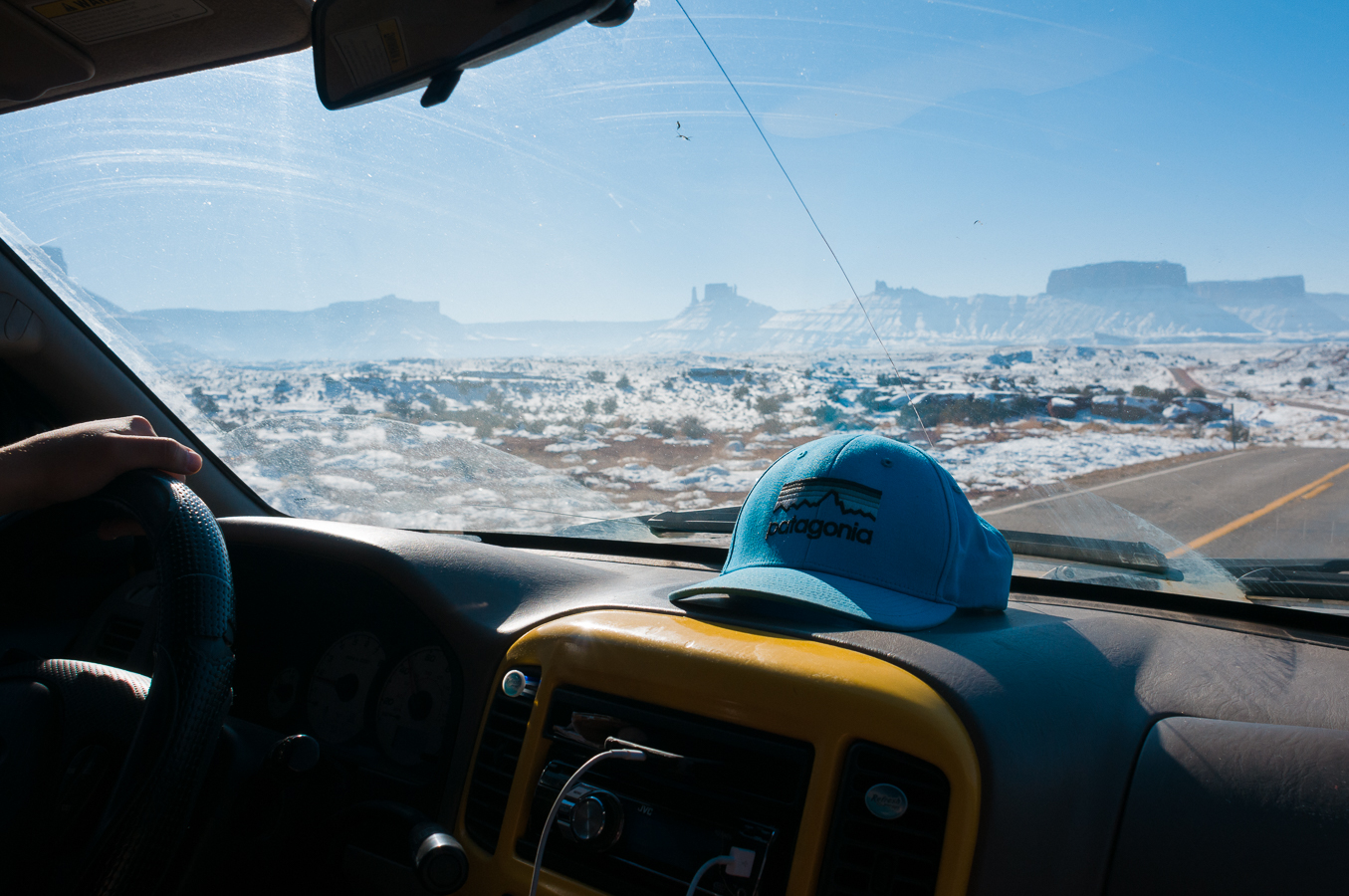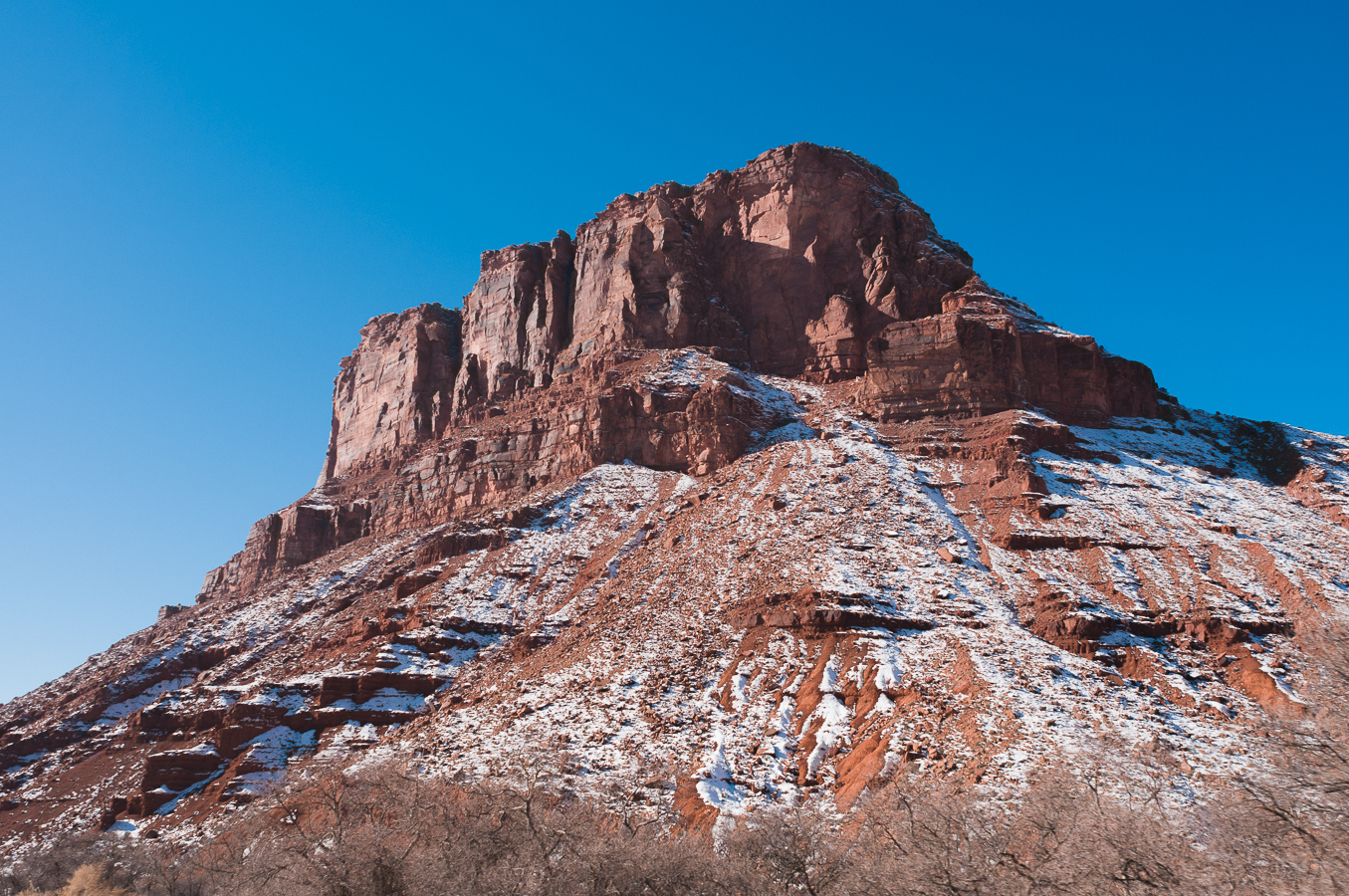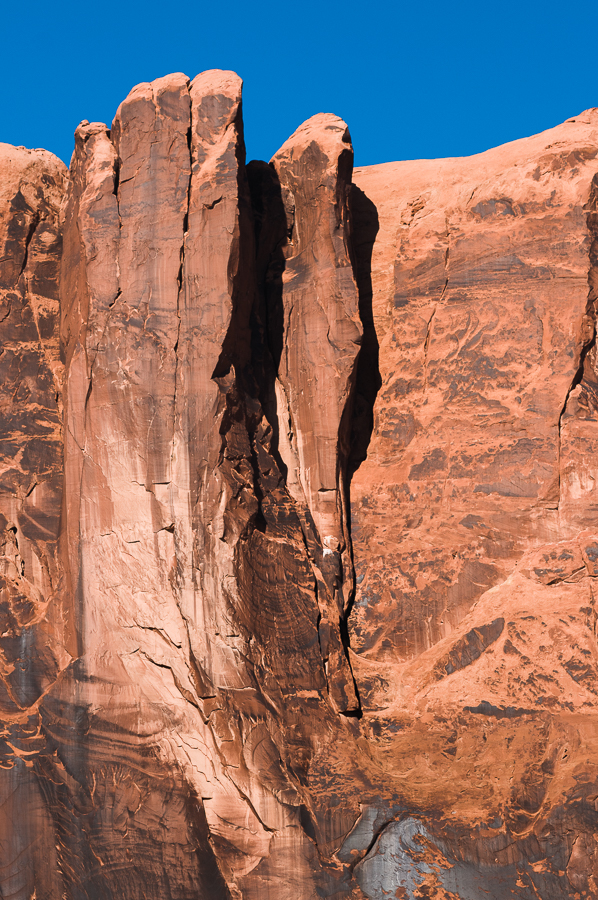 Scenes from Highway 128.
One of our favorites scenic byways and pretty much the only respectable way to get to Moab, this byway takes maybe 10-20 minutes longer than the major highway route to Moab, but for such a little difference in time the views and experience of driving down this road are unbeatable, breathtaking, and worth it each and every time.
Any outdoor junkie that hasn't dropped into Moab before needs to get themselves to Gearheads. A phenomenal shop that provides top notch gear, the insider info on where to go and what to see, and most importantly a free spigot of filtered water to any and all who pass through their shop on their way out into the unforgivably arid desert. Fortunately for us they not only provide water, but also the 5 gallon jugs to hold said water since in our haste to pack the car, our 5 gallon jug acquired a crack in the rim preventing the retention of the liquid we would need to retain our selves. C'est la vie, right?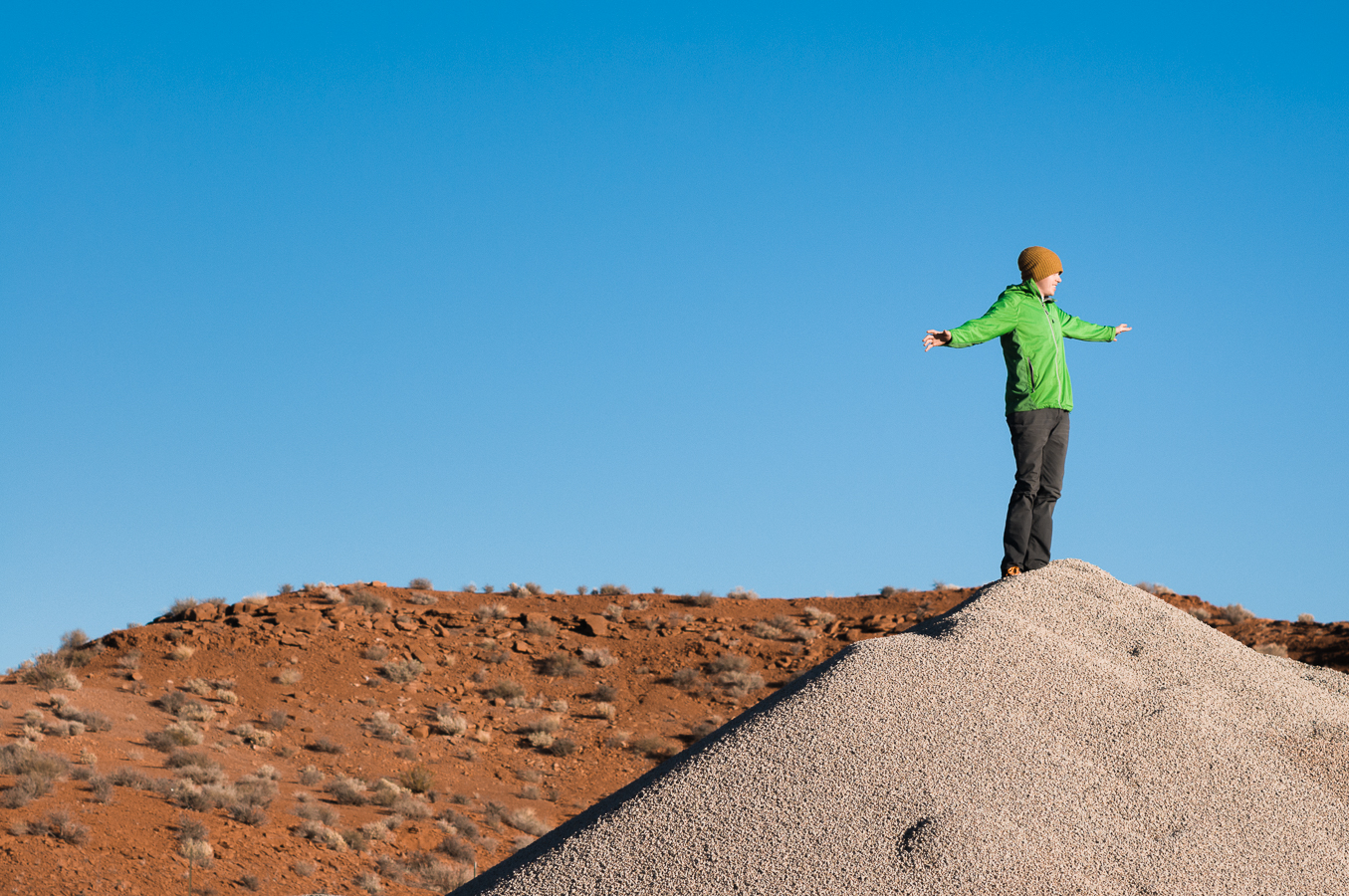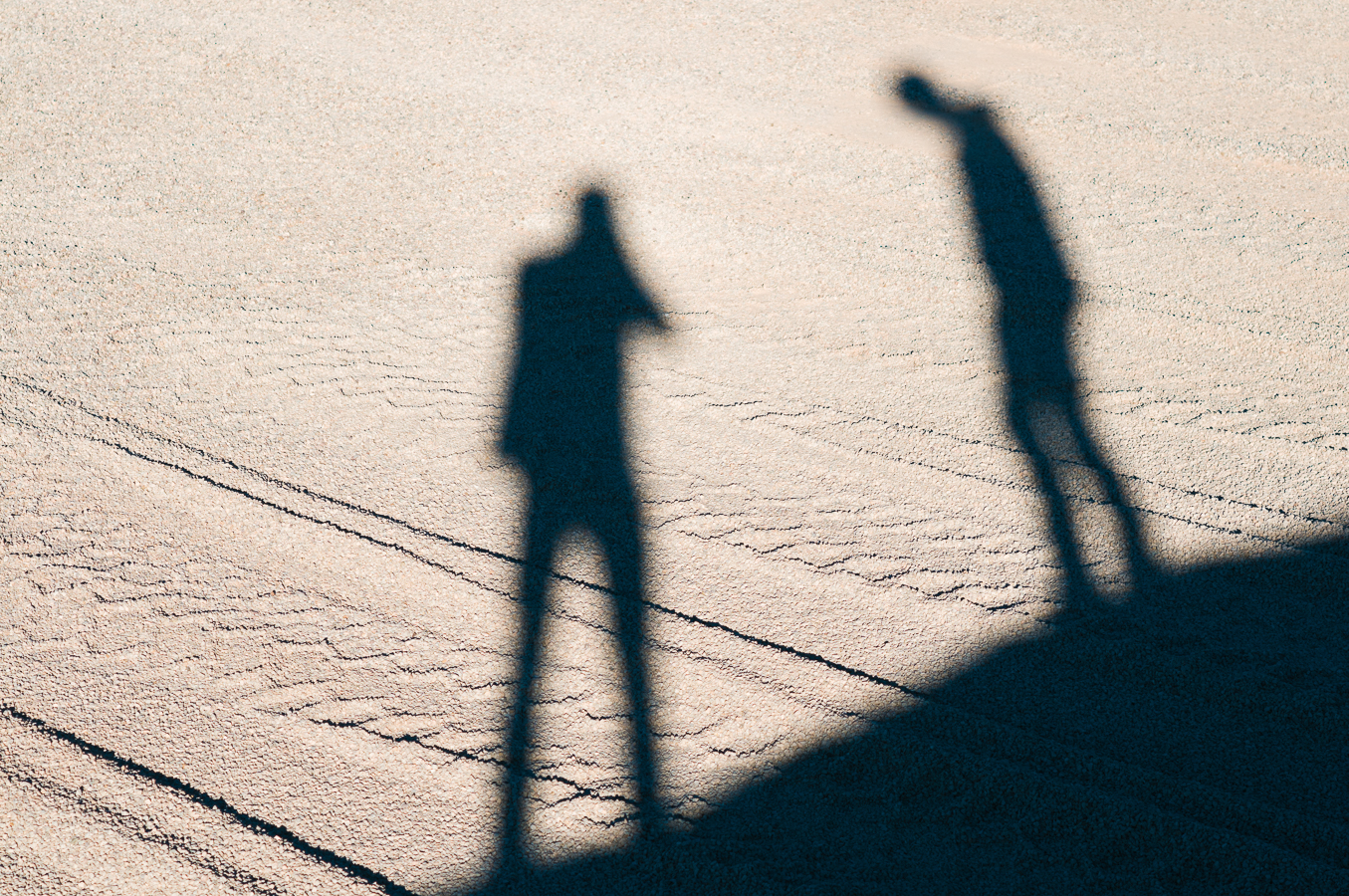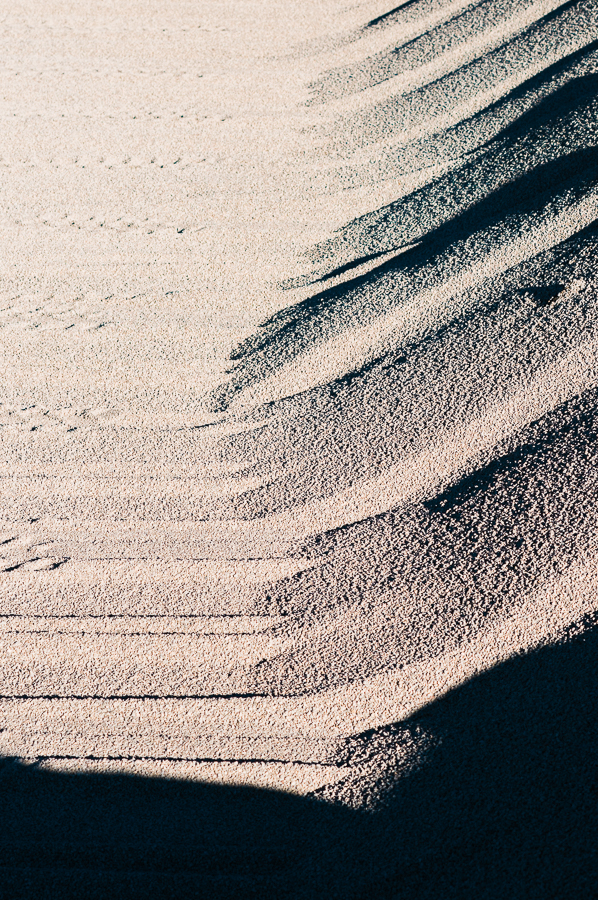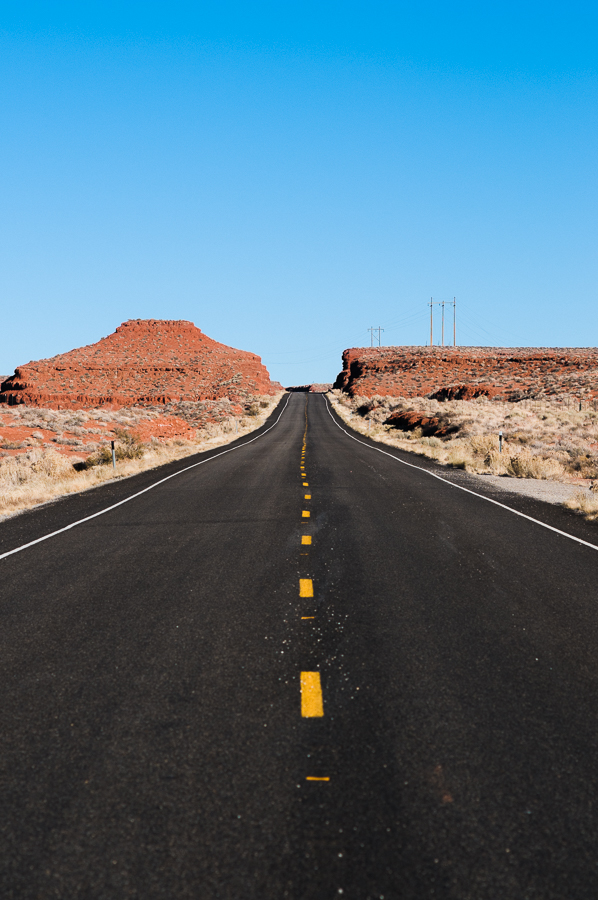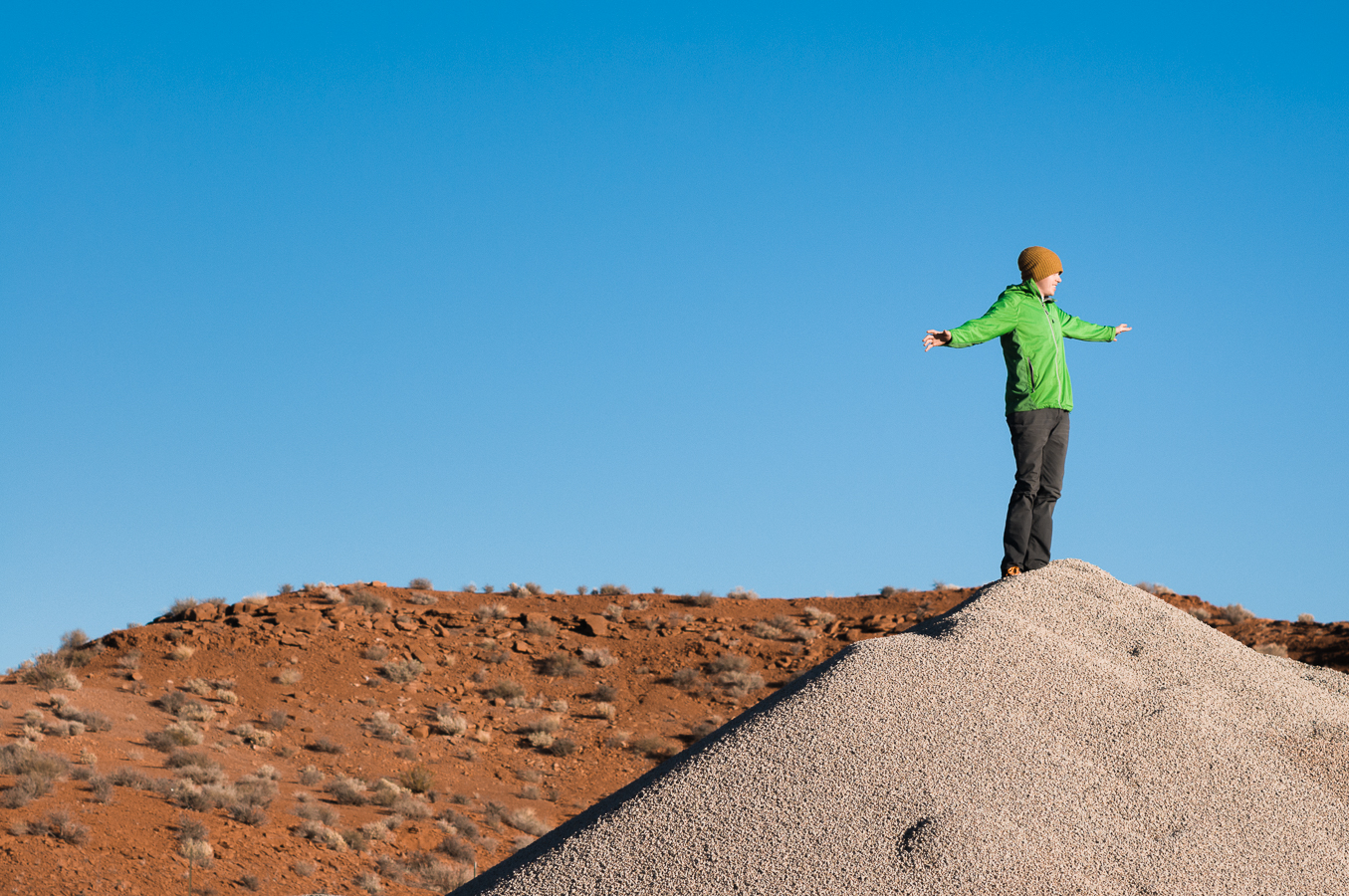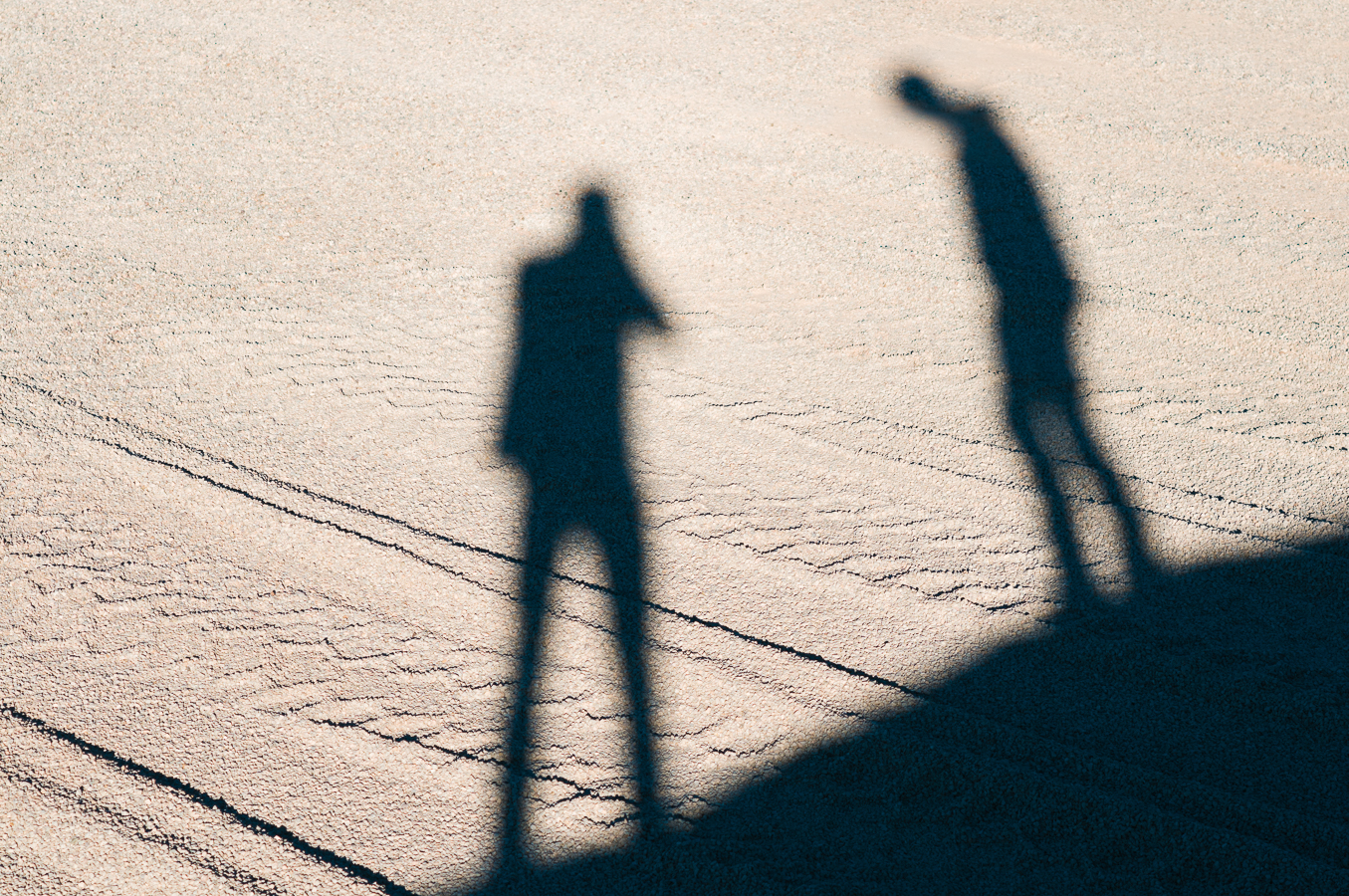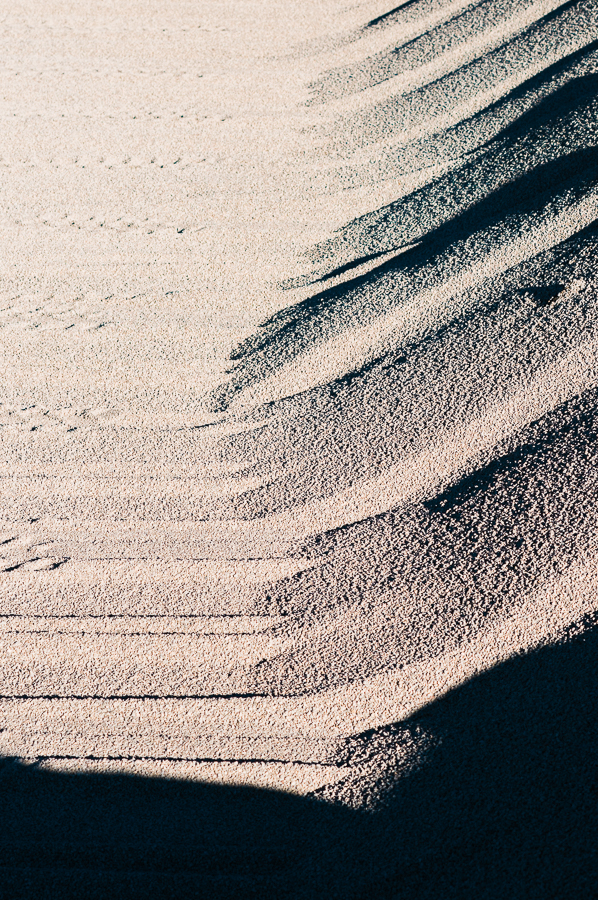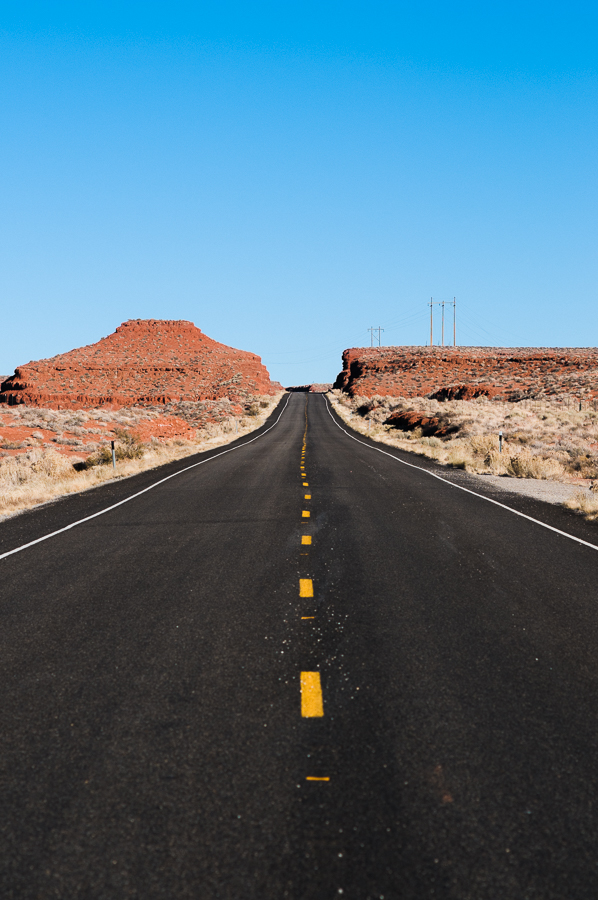 After our stop in Moab it was back to the road. Being so lucky as to have the driving shift that ran through the iconic American landscape that is Monument Valley (between Utah and Arizona), the images that I have of that stretch live happily in my head rather than in my camera. So it goes. Regardless, after about 3 hours on the road I decided to end my shift for a "pit" stop just outside of Kayenta, AZ. A brief moment to stretch our legs and enjoy the last bit of the sun before the early winter sunset made for some fun times climbing small gravel peaks and taking in the rich red landscape.
With Garrett at the wheel for the final stretch of our trek down to Sedona, I found myself in the back seat making shots from the windows as we passed through a sunset filled Kayenta. It's stretches of road like this that bring me back to my childhood reading the Spaceman Spiff sections of the Calvin & Hobbes comic and believing these vast and desolate places to be the same landscapes that that poor little red spacecraft crashed into time and time again. As the sun dipped below the horizon the image making for the day was through. I cozied up in the back seat for the rest of the ride through Tuba City, Flagstaff, and eventually to the Manzanita campground along Oak Creek outside of Sedona where we would pitch out tent in the middle of the night and rest up for the day ahead.
With 2017 just beginning, this is my first attempt at keeping up with a resolution for the new year. They say to write down your goals, so here's mine...
"Get your work out there."
It doesn't matter in which form, or where. Even if it's only up on this blog and just a few of you see it, as long as I'm taking the time and making the effort to post my work here that's progress enough for me and I can rest easy knowing that I'm building the work ethic that this line of business requires. It's difficult and time consuming, as is evident by my *not posting this on the proper day, but better late than never. Accepting the little defeats and picking yourself up right where you left off is just the challenge I signed myself up for. Doing that just now I can honestly say that it feels so good, and I'm looking forward to doing it again.